College News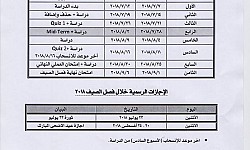 Study Schedule of the summer semester 2018
Study Schedule of the summer semester 2018 Notes Date Week oT From Registration 5\7\2018 30\6\2018 Study start 12\7\2018 7\7\2018 First Study + delete and [ ... ]
Greetings to attend the induction day on Fulbright...
Dear Colleagues, Department Heads Coordinators of ew specialized programs Faculty staff Graduate studies students Greetings….,Upon an email from Prof. Dr./ AU vice President for Graduate Studies and Researches on regarding to i [ ... ]
Dr. Ayman Ibrahim Ahmed Al-Qadi professor at the D...
Prof.Dr. Dean of the Faculty of Science Vice-deans and faculty members They offer their sincere congratulations and wishes for Dr. Ayman Ibrahim Ahmed Al-Qadi To promote his sovereignty to the degree of profes [ ... ]
Dean's word
Welcome to the Faculty of Science The Faculty of Science at Alexandria University is poised to be a leading institution in education and research as well as a national and international center of excellence (Faculty Vision).
Our faculty is a vibrant, active, diverse scientific community and a pioneering center for generation, dissemination and application of knowledge in basic and applied sciences and technology. In a unique atmosphere of collegial spirit, good will, mutual support and productive opportunities, the faculty of science has amassed a huge array of active researchers and expertise.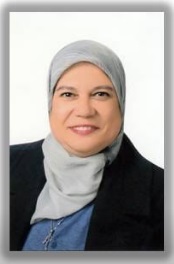 June Prominent Figures

Prof. Dr. Mamdoh Saad Masoud
the Professor Emeritus at Department of Chemistry in the Faculty of Science - Alexandria University.